Worldwide Poll Shows South Koreans Have Most Plastic Surgery
In a study which attempted to find out how many plastic surgeries were performed worldwide, Britain came middle of the league in 16th place.
20,000 licensed plastic surgeons were polled across the globe. The results showed that skin and facial procedures were the most popular while breast surgery, including enlargements, reductions and uplifts, were the second most common types of cosmetic surgery.
And where did people have these surgeries? Overwhelmingly in the US, where over three million procedures took place in 2012. That is compared to 1.05 million in China which had the next highest number of surgeries. But if you count who had the most procedures per percentage of the population then the surprising winner was South Korea. In South Korea one person in every 77 admitted to going under the knife.
It seems that many South Koreans are concerned with looking more Western, because the most common procedure there was an eyelid surgery aimed at making the eyes look bigger.
Even the Singer PSY, who had a massive global hit with his inescapable song 'Gangnam Style', said his record label had urged him to get plastic surgery.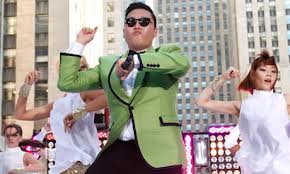 According to the International Society of Aesthetic Plastic Surgeons (ISAPS), breast implants were the third most asked for operations in the UK, coming after Botox and Hyaluron acid, both of which are aimed at improving the appearance of wrinkles.
Overall not that much has changed - the UK came 16th in the worldwide table in 2010, the same place that it came last year. And that ties in with stats from the British Association of Aesthetic Plastic Surgeons (BAAPS), which suggests that breast surgeries have plateaued at around the 19,000 mark per annum. However it must be said that these figures are not the full picture as not all surgeons are members of these two associations.